This is a short introduction on how to connect Data Virtuality Server to MS Excel via an ODBC connection. It is important to you use matching Excel and driver.
For example, if you have installed the 64 Bit ODBC driver, then you need to have a 64 Bit Excel. Otherwise, it will not work.
The Excel which was used to take the snapshots was in German.
To connect Data Virtuality Server to MS Excel via ODBC, please do the following:
Click "Data";
Click "Other source";
Click "Microsoft query" for example: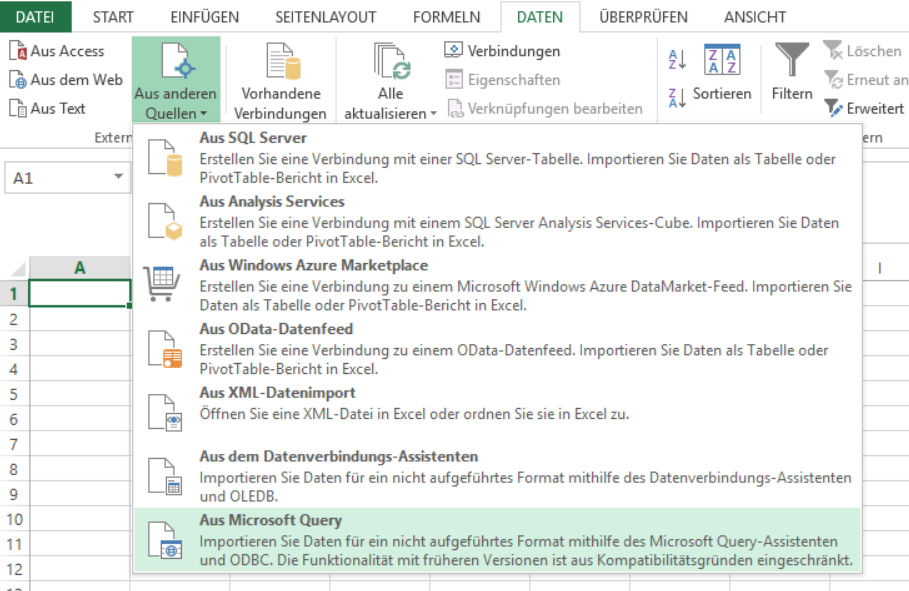 Choose the correct ODBC driver and click "OK":